WE CONVENE, EDUCATE AND
EMPOWER STAKEHOLDERS
WORKING TO DECARBONIZE
THE ECONOMY.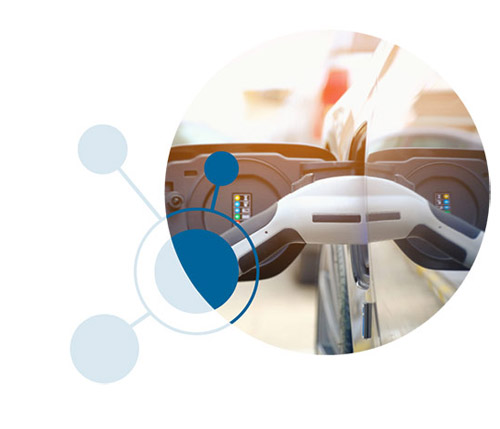 Expert Facilitation
We facilitate difficult discussions and collaboration to determine the best approach to meet decarbonization goals
+ Engage policymakers, advocates, energy providers and utilities
+ Create a collaborative environment
+ Build consensus to enable policy action
Objective Expertise
and Insight
We provide expert advice and guidance to policymakers
+ Recognized expertise in clean energy policy and markets
+ Proven track record across the West
Policy and Program
Implementation
We support implementation through analysis and evaluation of policy and markets
+ Monitor and evaluate the impact of clean energy solutions
+ Help develop, design and execute software, pilots, and programs
"With help from Gridworks, our Commission achieved its goal of developing a progressive new approach to grid planning. We used an open and engaging stakeholder process, grounded in experience and lessons learned from Oregon and beyond."
- CHAIR MEGAN DECKER
Oregon Public Utilities Commission
Case Study Spotlight
How California got its Roadmap to Decarbonize Buildings
Overview
In 2018 the Building Decarbonization Coalition partnered with Gridworks to develop A Roadmap to Decarbonize California's Buildings, a path forward for California to assertively, efficiently, and equitably decarbonize California's buildings. The Coalition, including industry, advocacy, government experts, and private sector leaders, worked together to determine its shared goals and priorities. Gridworks facilitated their successful collaboration and produced the resulting Roadmap.
THE CHALLENGE
At least 26% of California's end use greenhouse gas emissions are produced in buildings, primarily in heating space and water. While the state has made significant progress removing emissions from power generation through a transition to clean energy, progress from the diffuse and challenging building sector has been limited. In 2018, a plan for tackling this challenge was needed. The plan needed to advance the use of clean, renewable electricity in buildings, taking the place of emissions from burning conventional gas. The strategy needed to educate customers, equipment and service providers, and policy-makers on why building decarbonization was imperative and why they should act now to address the challenge.
Keep Reading